How do bloggers make money?
By Mohnish On January 1, 2009
Under Blogging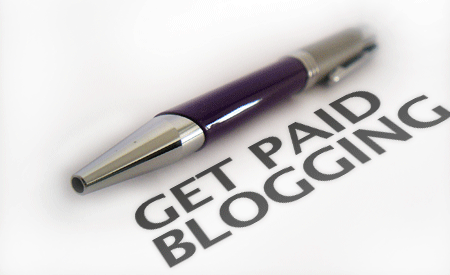 So we have a question before us.. How do bloggers make money?
Today, Bloggers like John Chow, Tyler Cruz, Darren Rowse, ShoeMoney make a full time living only by blogging!! Even if tomorrow they don't have their blogs or they just sell them off they will STILL make a 5 figure income. How? I will tell you later on in this post 😉
5 ways to make money blogging…
1) Sell Adspace on your blog
Nearly all the bloggers sell adspace on their blog.. It gets them a good amount if they have a good amount of subscribers/readers.
Pricing: 50-500 Readers = $15-20 would be a good amount for each 125×125 block.
2) Paid Reviews
This is an amazing way to make money. You can make from $5 – $500/ review if your niche is good and your blog has a decent number of subscribers. SponsoredReviews.com is the perfect place for upcoming bloggers.
Pricing: 50-500 Subscribers = $5-$30
3) Link Sales
I do not personally support link sales since it effects your Page Rank. Sensonize.com doesn't sell any links nor buys!. But this is just another way to make money blogging.
Pricing: $5-$500 (Depending on location of the link)
4) Affiliate Sales and Marketing
This is a juicy one.. You can make unlimited cash by doing affiliate marketing!
Pricing: Depends on the product and niche. Can range from $5 – $xxx per sale.
5) Selling Products and Services
You can sell products or offer your services. This depends on your knowledge and your visitors. If you have a programming niche and you offer PHP and coding services you could make loads of cash!
Pricing: $10-$xxxx depends on the job and your product or service.
There might be more ways.. I guess my knowledge is limited to the above 5 ways which I could think of right now.
I mentioned above that if ProBloggers like Jhon Chow, Tyler Cruz, Darren Rowse and ShoeMoney close down they would still make a 5 figure income.
Now lets face it.. John and Tyler(as far as I know) are into affiliates more than blogging.. So what does this mean? Well.. an affiliate means you get commission on every renewal of the product sale you made + sale of products + your referrals and their earnings. Today, virtual products like Web Hosting, Virtual Servers, E books, Services etc are HOT PRODUCTS! Even if you close down your website tomorrow you will continue receiving commissions on your previous sales. Their income might cut down by almost 50% but still.. $15k+/month for John Chow is enough for a good living and without working! Affiliate Marketing rocks if your good at it and sucks if you don't have the patience to make sales.
Tip: If you have a decent amount of readers(750+) you can run an affiliate contest with prizes! You will get some % of their earnings so it isn't difficult for you to sponsor the prizes. Also make sure you have a condition that the participant must make a blog post about your contest and must link back. This should get your contest streaming fast! 😉
I guess this is it.. My knowledge on how to make money blogging is limited to this extent.. If I find something new, I would surely add it 🙂 Make sure you subscribe to the blog to get an email notification about my next articles which would be on Affiliate Marketing and Making Money by doing Paid Reviews. Happy New Year! 😀
-->